Elite EXTRA, a logistics software company, is excited to announce a new product lineup of software solutions as well as a new company video.
Newswire.com
)
Elite EXTRA, a logistics software company that specializes in the last mile, is unveiling a new video today that will highlight its team, new building, and its recently expanded services, including software for returns logistics and third-party deliveries.
The video, dubbed "Welcome to Elite EXTRA!" delves into the unparalleled company culture driven by a desire to provide the team with the ultimate work/life balance. This culture also plays a pivotal role in Elite EXTRA's industry-leading customer service and high customer retention rate.
As mentioned above, the video also features the company's new products, Returns Automation and Delivery Network, which are offered under the Elite EXTRA brand. The new solutions join the company's flagship product, Routing and Dispatch, previously known simply as Elite EXTRA, which has been providing optimized routes and real-time delivery tracking for customers since 2009.
Elite EXTRA President and Founder Jim Ward said the new video takes a lighthearted approach at showcasing the many changes within the company over the past year.
"We wanted to highlight our rockstar team, game-changing solutions, and our company culture that ties it all together," said Ward. "Creating a fun video that people can relate to was our way of sharing each of these elements and all of the changes our company has made in a way we hope will make people smile."
Ward noted that the development of new products along with a new building were game changers for the company, its customers and its team.
"We are always evolving and changing as we look to provide the best services and the best work environment for our team," said Ward. "We were excited to share that evolution with the world through the 'Welcome to Elite EXTRA!' video."
For more information about the "Welcome to Elite EXTRA!" video or Elite EXTRA's last mile software solutions, visit our homepage. 
Contact Information:
Ben Halverson
Marketing Director
[email protected]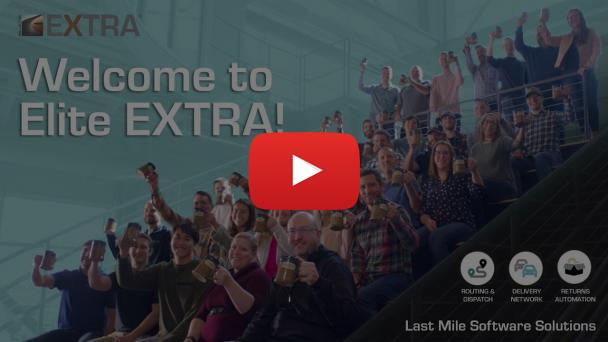 Press Release Service by
Newswire.com
Original Source:
Elite EXTRA Introduces New Lineup of Last Mile Software and Company Video